Birthday Quotes for Brother, Birthday wishes for your best brother share by birthdaycake24.com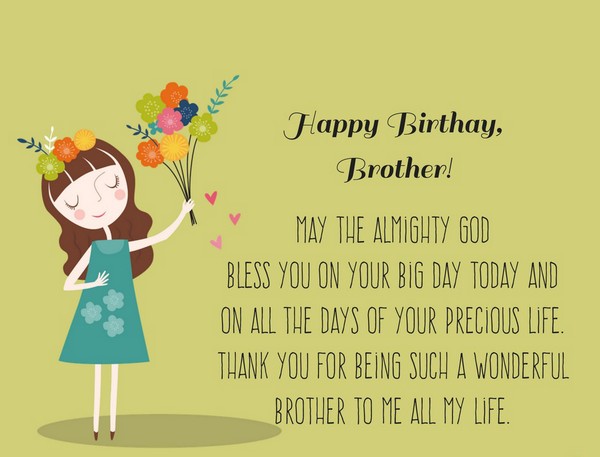 Brothers you are what that even a best friend can't be. Happy Birthday to world's Best Brother!
The best thing that our parent done is to give me a brother like you!! Happy Birthday Bro!
We are brothers and best friend for the whole life. Happy Birthday my dear Bro!
Happy Birthday to someone who is heritably as dysfunctional as I am. Happy Birthday Bro!
A Very Happy birthday to my irreplaceable brother. Wishing you an ocean of happiness!!
Even though we are totally Opposites, I have always love you too bits. Wish you a very Happy Birthday Bro!
You are the perfect footsteps that I wish to follow and without you my life would have been absolute hollow. Happy Birthday world best Bro!
A better Brother could never find really! Happy Birthday Bro!
Superheroes are one in billions but amazing and caring brother like you are one in a lifetime. Happy Birthday my super hero!
A lovely wish for the best brother in the whole world. Happy Birthday Bro!