Sharing the best birthday greetings with you, you can use to congratulate your relatives ...
1. A birthday is the most special day in one's life. Enjoy it to the fullest..
2. The sun is shining more brightly today as a way to wish you happy birthday.
3. I wish you an outstanding and fabulous birthday.
4. Happy birthday to the most wonderful person on earth!
5. Let this day be full of joy and celebration.
6. Age hasn't spoiled you a bit!
7. I hope that today is the beginning of another wonderful year for you. Happy birthday.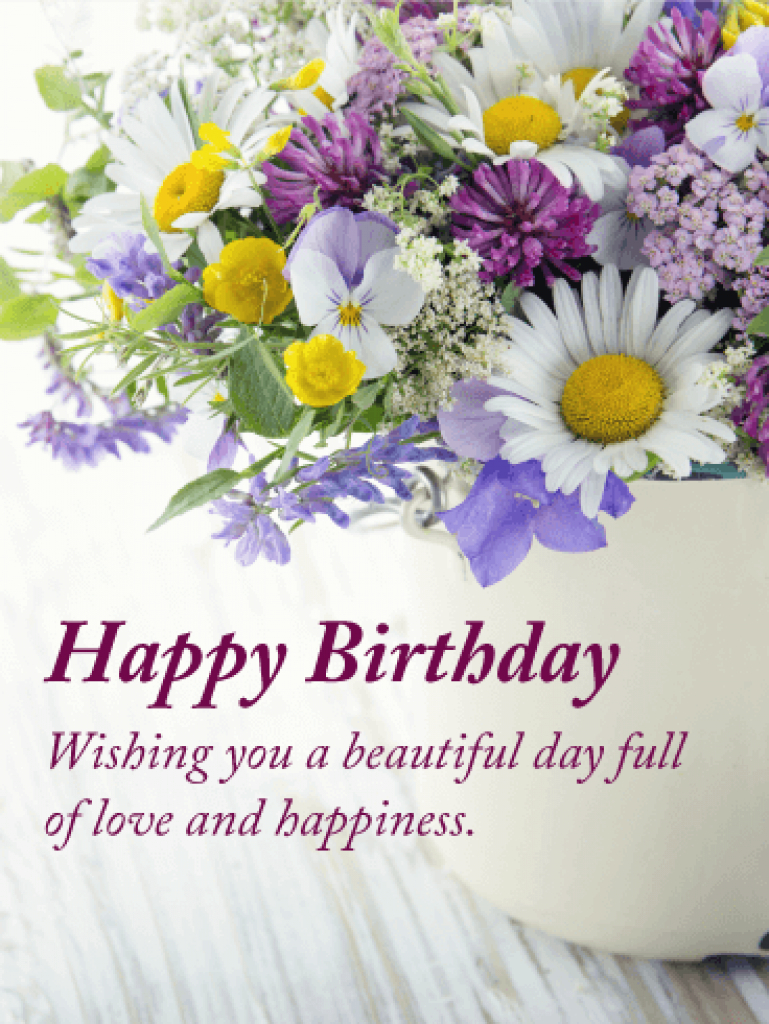 8. A friend is someone who understands your past, believes in your future, and accepts you just the way you are – even if you are getting older. Happy birthday.
9. A great friend and a happy birthday. That's what you are and that is what I wish for you.
10. Another year has passed. May you all your wishes and dreams come true. Have a happy birthday!
11. Best wishes for a joyous day filled with love and laughter. Happy birthday.
12. Happy birthday to you! Here's wishing you a day filled with fun and delight!
13. Don't count the years. Count the wishes and all the cheers.
14. Don't look for a heaven in the sky. Make your own heaven right here.
15. For your birthday, I just want to say: I hope you can see how special you are to me. Happy birthday, my love!
16. Forever young and good-looking. That's all I wish for you on your birthday!
17. Happiness is not a reward; it is your gift. Happy birthday.
18. HAPPY B-DAY!!! Have a lot of fun today with your family and your friends! Enjoy your Birthday cake
19. Happy Birthday !!  I have a feeling this year's gonna be your best yet.
20. Happy Birthday to a person that is charming, talented and witty and reminds me a lot of myself.
21. Birthday!! Hope your day is filled with lots of love and laughter! May all your birthday wishes come true.
22. Happy Birthday!! I love you so freaking' much, hope you have an awesome birthday!
23. Happy birthday!! Wishing you a wonderful year ahead.Your birthday deserves to be a national holiday, because you are a special treasure.
Hopefully with the suggestions you will choose the best wishes for friends ...